BREAKING NEWS
A state of emergency in St James of emergency has been declared for the parish of Mobay.  Prime Minister Andrew Holness made the revelation at...
Entertainment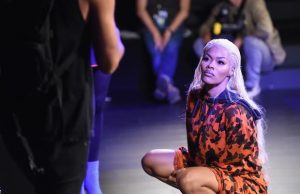 Watch Teyana Taylor show off her twerking abilities to her husband's "Seductive" new song. https://www.hotnewhiphop.com/teyana-taylor-twerks-to-iman-shumpert-s-seductive-song-news.40448.html Source: https://www.hotnewhiphop.com/articles/news/
International News
WASHINGTON (AP) — A bitterly-divided Congress hurtled toward a government shutdown this weekend in a partisan stare-down over demands by Democrats for a solution...